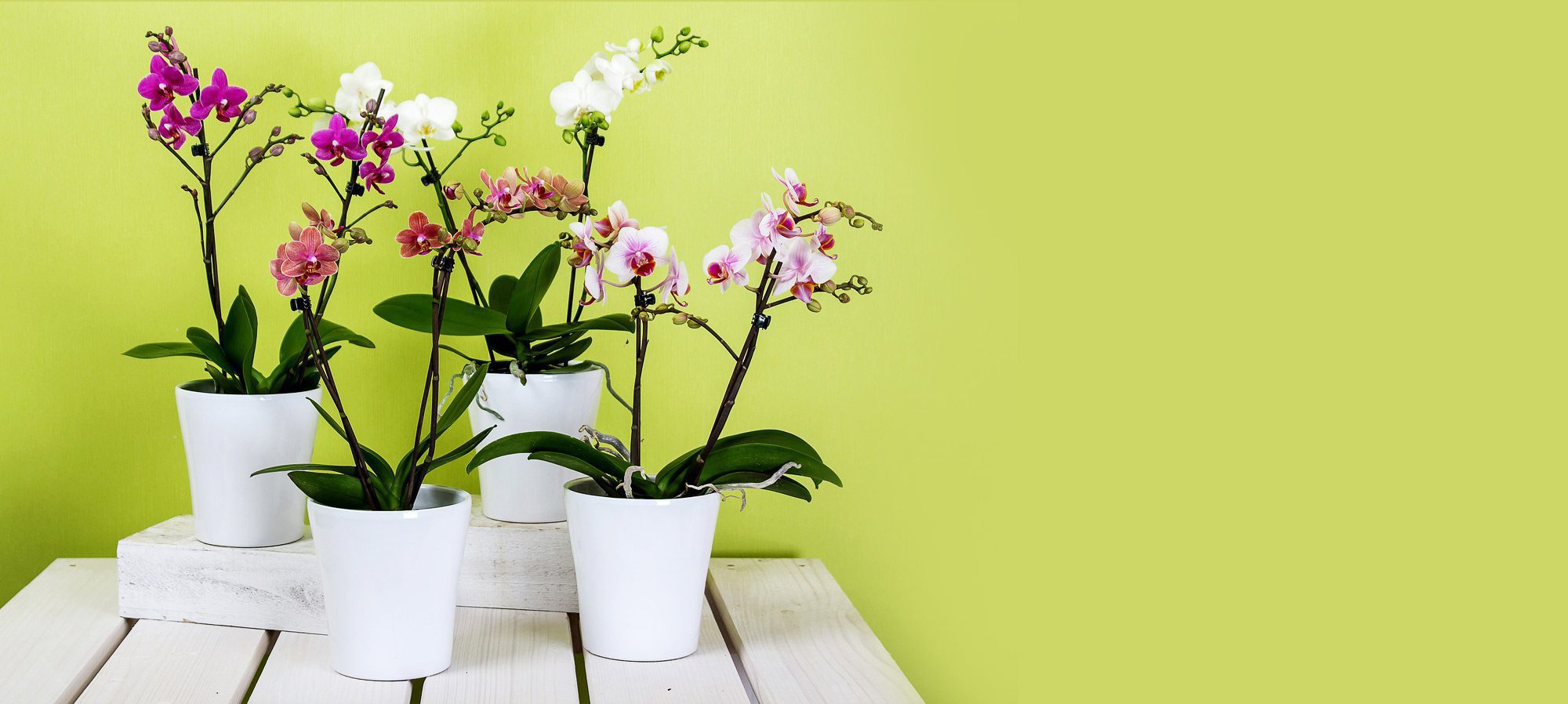 Orchid
Resource Center
Here we have compiled many helpful tips and tricks to boost your confidence when caring for your orchid. We also provide various resources to assist you in keeping your orchid vibrant and healthy. Peruse our helpful blog posts, join our mailing list, and hop on our discussion board to troubleshoot problems with your plant!
Thanks for being a part of the Orchid Resource Family!
We appreciate your support. We'd love to offer you an EXCLUSIVE FREE BONUS PACK today!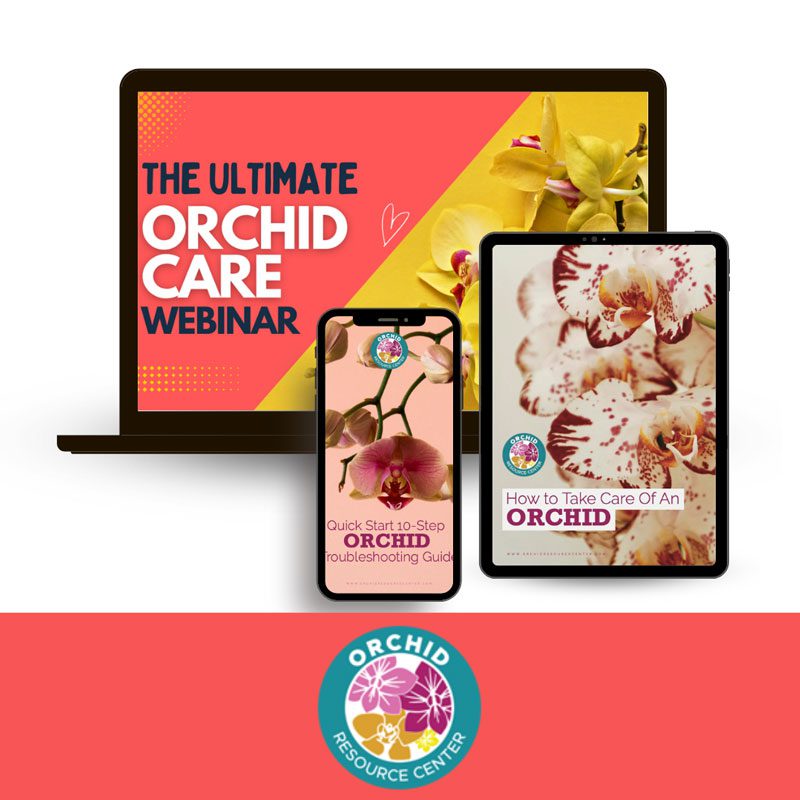 Please sign up to claim your bonus pack including:
A mystery coupon to save on your next order!
Your free Orchid Plant Care Ebook
The Ultimate Orchid Care Webinar
Our 10-Step OrchidTroubleshooting Guide
It's FREE
Simply claim your bonus pack today:
Welcome to
Orchid Resource Center!
If you're not sure exactly how to care for your orchid, or any houseplant, we're here to help! Caring for a new houseplant can be overwhelming, especially if you see it starting to go downhill. You know you need to act quickly to save it, but many plant owners worry about the proper amounts of sunlight, water, and fertilizer.
Well, that is exactly why we created this Resource Center, to provide helpful tips for growing strong and healthy plants. If your houseplant has been getting too much water or too little water, has brown spots, looks sickly, or just isn't growing, we can help!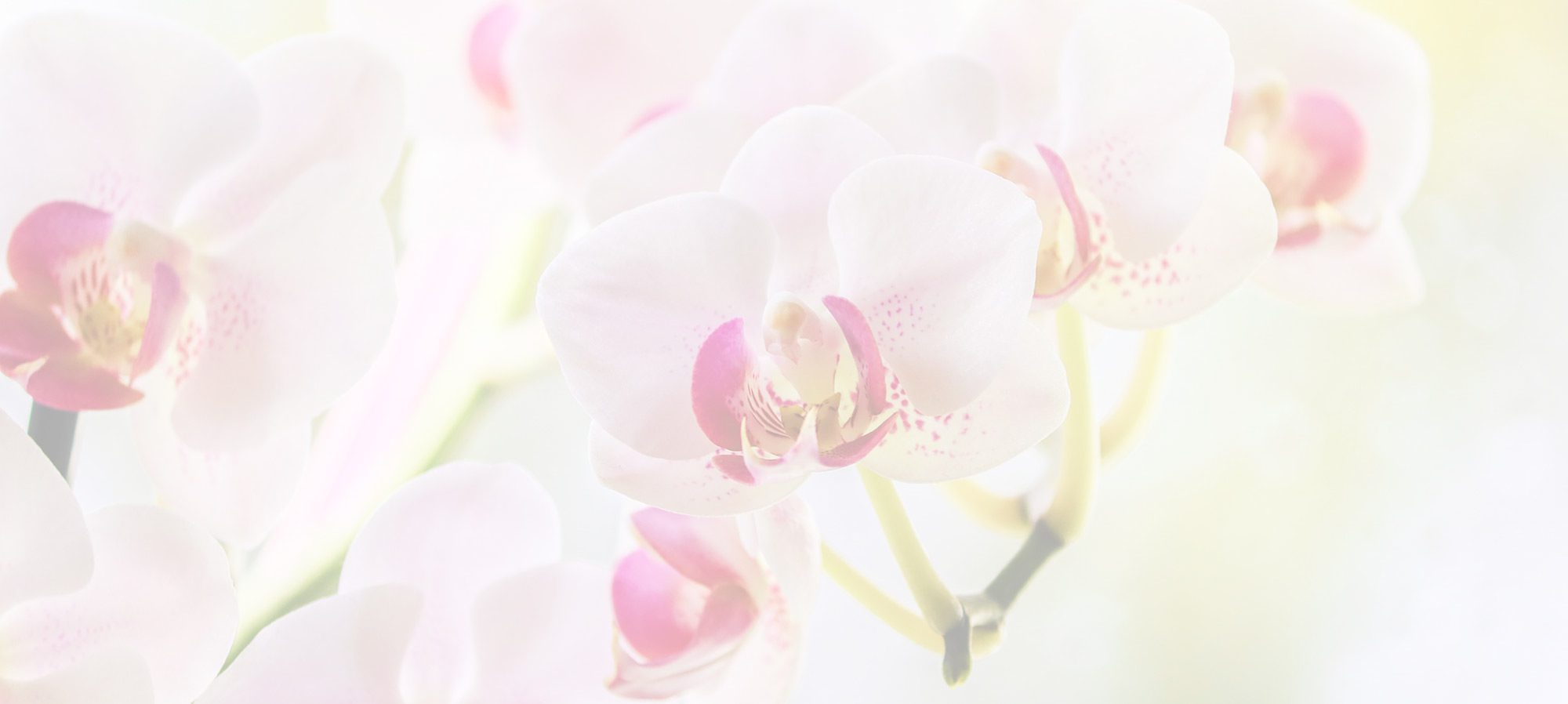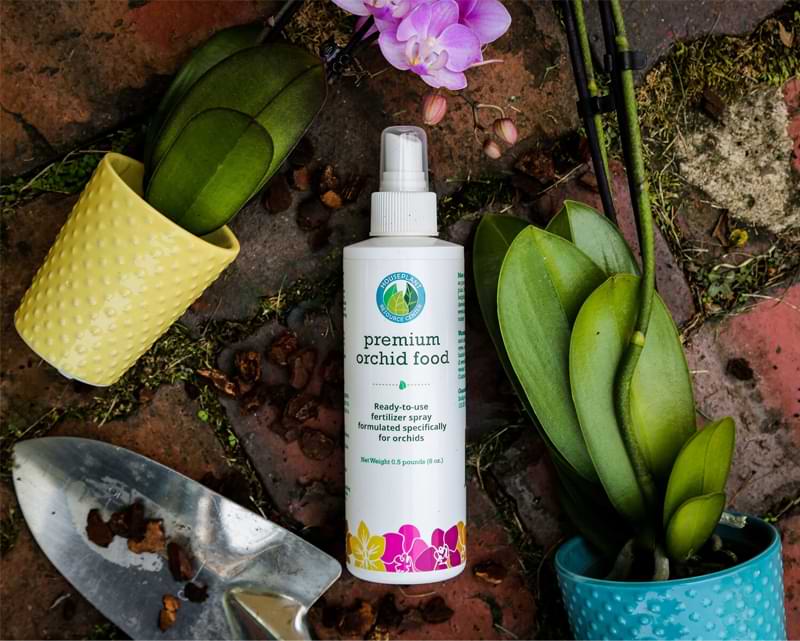 Let Us
Help You Grow
Orchids are popularly known as fussy plants, and many people say they're difficult to care for. But, just like other plants, orchids only need a few simple conditions to thrive. With the right water, sunlight, growing mix, and fertilizer, your orchid will live a long, healthy life and produce iconic blooms for years to come.
Just like every other important thing in your life, we know you love your houseplants and want to give them everything they need to grow—the right amount of sunlight and water and a fertilizer that is best suited for it. Don't neglect your orchid! It's vital to give it plenty of fertilizer—the right fertilizer.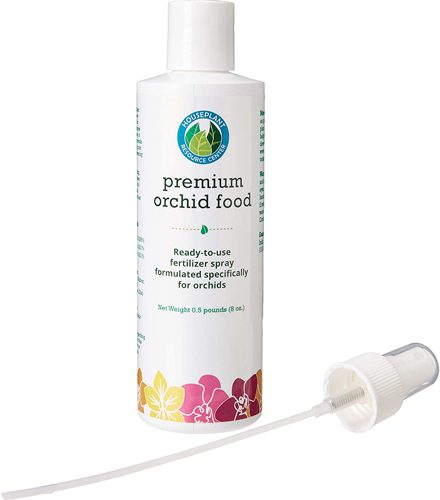 Orchid Fertilizer
by Houseplant Resource Center
---
Grow beautiful and exotic orchids with ease. Our ready-to-use .2-.2-.2 NPK ratio is the perfectly balanced orchid food and won't burn roots or brown tips!
Recent Blog Posts
Is the wrong soil be killing your orchids? Learn what makes the best orchid soil for the perfect growing environment…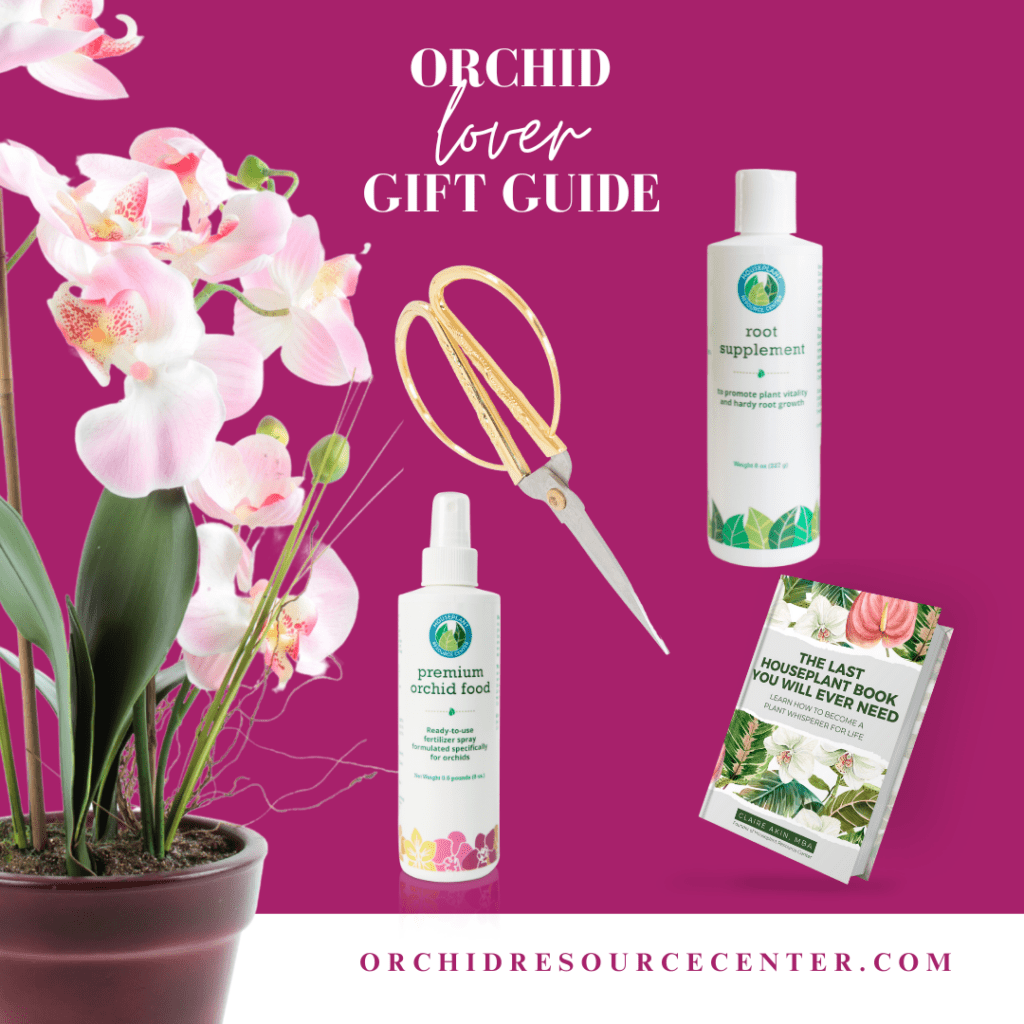 Need something for the orchid lover in your life? Check out our best orchid gift ideas perfect for holidays, special…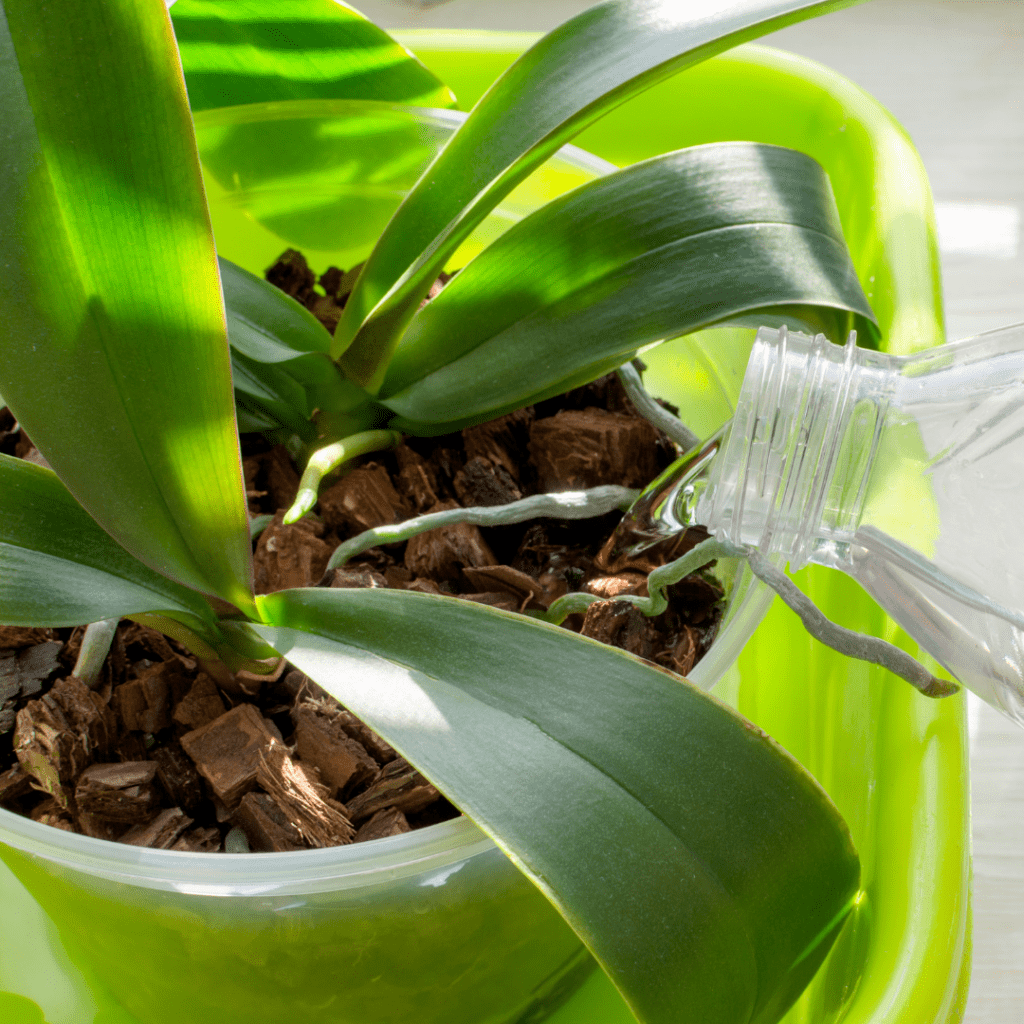 Unsure about your orchid watering routine? Read how often to water orchids and ensure happy, healthy, and hydrated plants year…
What Our
Customers Are Saying
I sprayed the orchid food on my orchids last week and it was super easy to use. I'm seeing the full range of benefits!
I am so happy with the orchid food spray! I can't a hundred percent say it's down to the spray, but literally all of my orchids are growing better than ever!
After using the orchid food spray, I had one grow a new branch off an old spike and rebloom, which I've never experienced before!
BUY ORCHID FOOD NOW!
Orchid Food is specially formulated to help your Orchid grow and thrive.