Celebrate Any Occasion With The Best Orchid Gifts For Gardeners
Getting the best orchid gift for the gardener in your life isn't always easy. The trick is to balance beauty and practicality while keeping their love for gardening in mind. To help, I've hand-picked some of my favorite items that make the perfect gift for growing, decorating, or showing off someone's love for orchids, no matter the occasion.
The Best Orchid Gifts Summary
1. Orchid Plant Food & Fertilizer – Perfect Gift for Any Grower
2. The Last Houseplant Book You Will Ever Need – Great for New Growers
3. Ergonomic Pruning Shears – Ideal for Cultivators
4. Houseplant Root Supplement – Best for Struggling Orchids
5. Restorative Leaf Shine Wipes – Great for Busy Growers
6. Desktop Glass Bulb Planter – Ideal for Small Spaces
7. Bohemian Plant Pot Mats – Great for Bustiling Growing Spaces
8. Vintage Glass Orchid Mister – Perfect for Multiple Orchid Growers
The 8 Best Gifts for Orchid Lovers Reviewed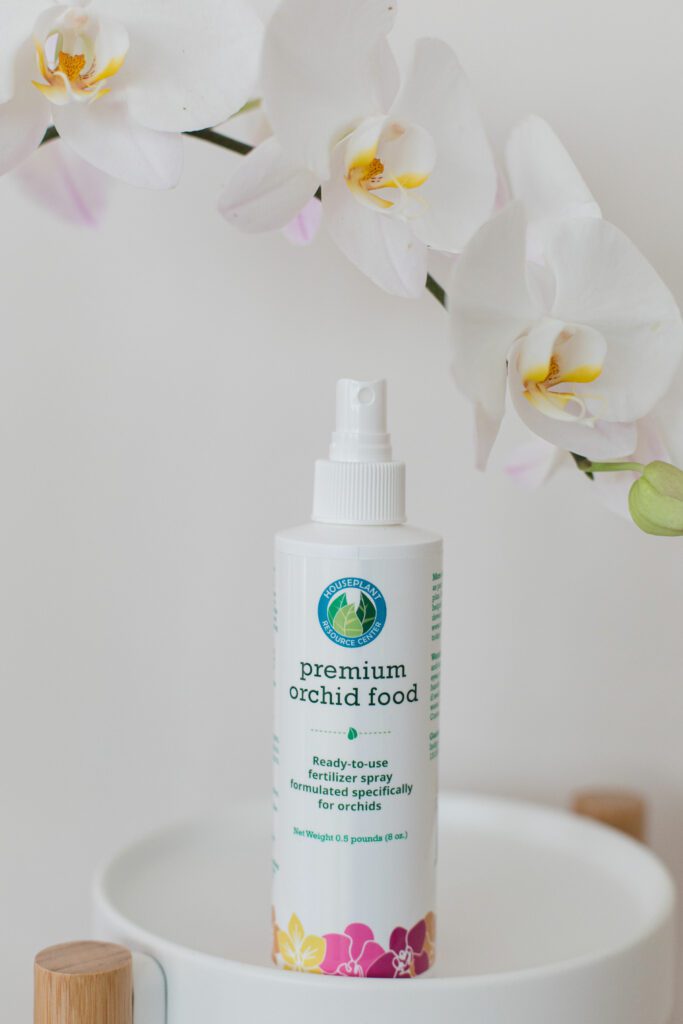 Pros:
High-performance plant food & fertilizer
Promotes healthy orchid growth
Suitable for all types of orchids
Made with gentle ingredients
Why I Chose This Orchid Gift
Whether the recipient is a beginner or an experienced grower, this orchid plant food and fertilizer is the perfect gift for any occasion. Its high-performance formula and fast effects ensure their orchids will thrive and produce stunning flowers year round.
Orchid Plant Food Features
Made with an ideal NPK ratio, micronutrients, and gentle ingredients, this plant food and fertilizer promotes healthy root growth and beautiful blooms. It also helps prevent over-fertilization and burning of the orchid's delicate systems. The no-hassle formula is easily added to any watering routine, making it even easier for growers to maintain stunning orchids all year long.
Orchid Plant Food Specs
Size: 8 ounces
Best For: All orchid types
Benefits: Promotes healthy growth for leaves, stems, roots, and flowers
Directions: Mix 1 tsp into watering can and use with regular watering routine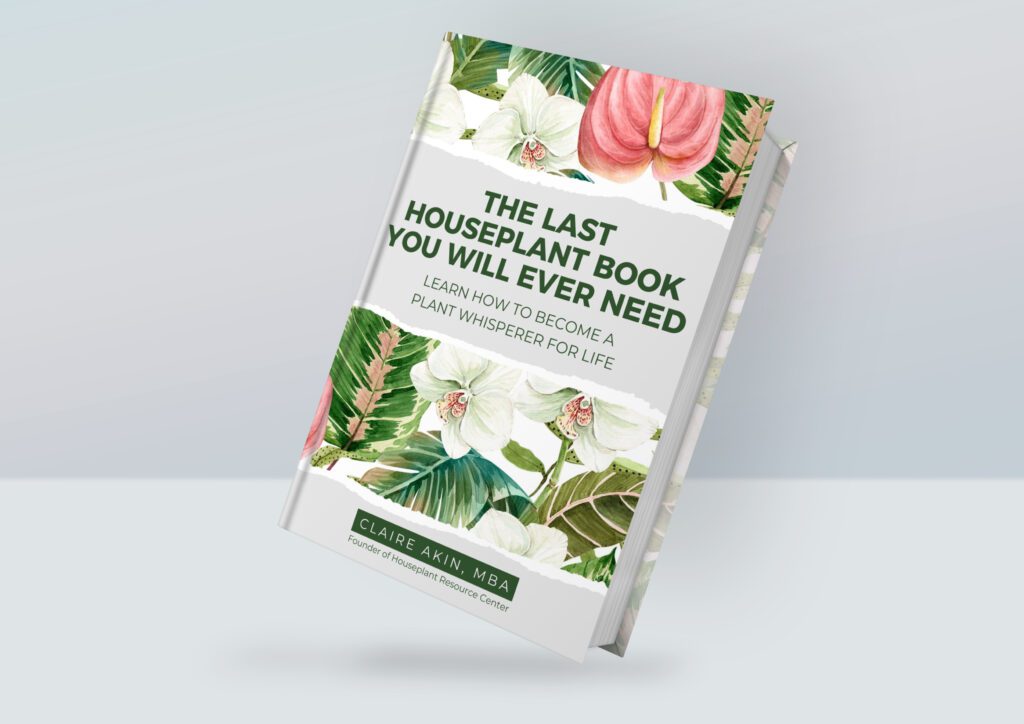 Pros:
Contains practical & intuitive growing tips
Boost plant anatomy knowledge
Comprehensive troubleshooting advice
Fun & easy-to-read
Why I Chose This Orchid Gift
Supporting new growers can be challenging. This book is a perfect gift for giving them the confidence and knowledge they need to successfully grow their orchids. With its easy-to-read format, beginners will feel encouraged and inspired to achieve stunning growth results.
The Last Houseplant Book Features
Available in paperback and Kindle formats, this book contains easy-to-follow tips and tricks for growing healthy orchids. Readers will learn about the basic anatomy of their plants, as well as how to properly care for them and troubleshoot common issues. Moreover, the book goes beyond traditional care practices and dives deep into intuitive growing and bonding for better plant-parent relationships.
The Last Houseplant Book Specs
Format: Paperback or Kindle
Pages: 149 pages
Benefits: Comprehensive growing tips, anatomy knowledge, troubleshooting advice
Author: Claire Akin, MBA
Pros:
Suitable for indoor or outdoor orchid care
Stainless steel blades
Precision cuts minimize plant shock
Works for righties & lefties
Why I Chose This Orchid Gift
Growers know it can be challenging to find a high-quality pruning shear that's comfortable and easy to use. These ergonomic pruning shears are designed to reduce hand fatigue, making them the perfect gift for those who spend long hours cultivating their orchids.
Ergonomic Pruning Shear Features
Made with sharp 2.75″ stainless steel blades, these pruning shears make precise cuts that minimize plant shock and promote healthy growth. Its ergonomic design features wide, stylish gold-colored handles for a comfortable grip and less strain on the hands. The tapered blades allow for cutting thick or thin stems with ease, making it a versatile tool for any orchid grower.
Ergonomic Pruning Shear Specs
Dimensions: 9.5 x 5 x 0.35 inches
Weight: 4.3 ounces
Material: Stainless steel blades with gold-colored zinc alloy handles
Use Cases: Pruning, trimming, propagation, care & maintenance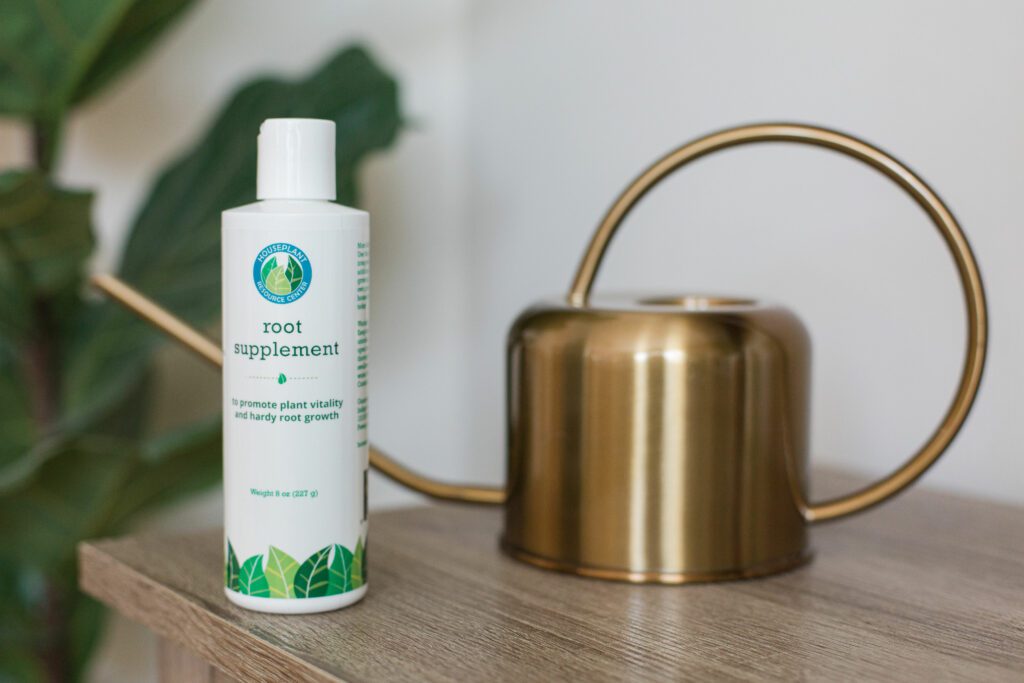 Pros:
Restores plant health in 24 hours
Gentle, natural formula
Easy, no-mix application
Discourages root rot
Why I Chose This Orchid Gift
The only thing more heartbreaking than an orchid struggling to survive is watching your loved one struggle to bring it back to life. That is what makes this root supplement the ideal gift for those with struggling orchids. It's guaranteed to turn the tide on orchid care and bring a smile to your loved one's face.
Houseplant Root Supplement Features
Formulated with sea kelp, chitosan, and other natural ingredients, this root supplement is gentle on plants without sacrificing fast results that boost nutrient uptake, restore root health, and discourage root rot. The only thing better than the formula is its fast-acting results that can create a noticeable difference within 24 hours of the first application.
Houseplant Root Supplement Specs
Size: 8 ounces
Best For: Struggling orchids
Benefits: Promotes healthy roots & discourages root rot
Directions: Use as part of a regular watering routine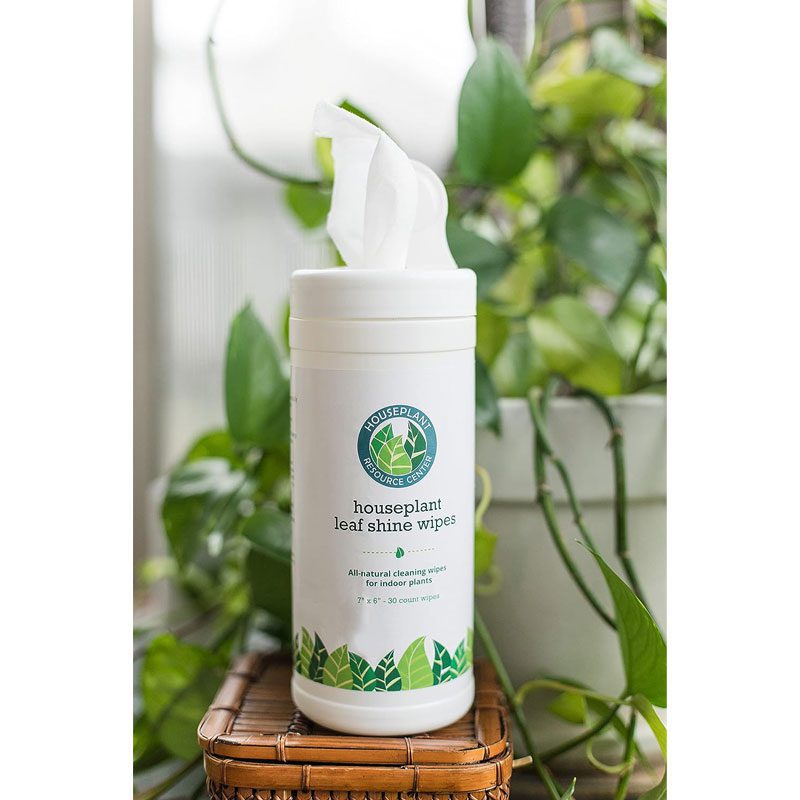 Pros:
Mess-free application
Restores shine & protects leaves
No need to rinse or wipe off
Compact & convenient for quick care
Why I Chose This Orchid Gift
Busy growers don't always have the time to give their plants the thorough dusting and cleaning they deserve. But with these restorative Leaf Shine Wipes, they won't have to worry about having dull and dusty leaves – no matter how hectic their schedule is.
Leaf Shine Wipe Features
Each 100% cotton wipe is infused with a gentle, alcohol-free formula that removes dust, dirt, grime, and calcium buildup while restoring the natural shine of leaves. The formula also adds a protective layer to keep leaves and stems free from pests and disease, a critical factor in maintaining thriving orchids.
Leaf Shine Wipe Specs
Quantity: 30 wipes per pack
Use Cases: Dusting, cleaning, restoring shine & protecting leaves
Benefits: Gentle formula, mess-free application, vibrant plant appearance
Directions: Gently wipe each leaf as needed with a single wipe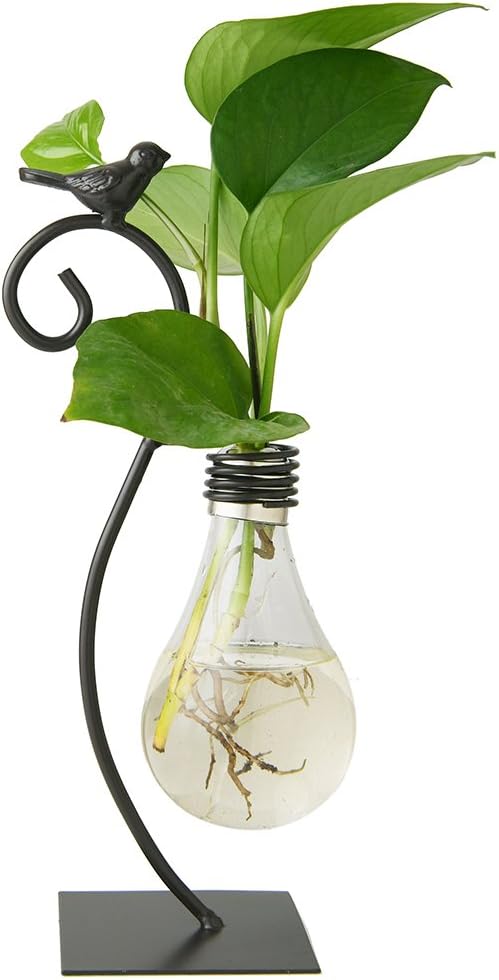 Pros:
Fits on any shelf, mantle, or table
Artistically crafted to enhance any space
Sturdy iron and durable glass materials
Easy to clean and maintain
Why I Chose This Orchid Gift
For orchid lovers with limited space, a desktop planter is an excellent way to show off their plants without taking up too much room. This glass bulb planter is both practical and beautiful, making it the perfect gift for those who have a passion for creating stunning orchid displays.
Desktop Glass Bulb Planter Features
Mimicking a single stem that branches out in spirals, the modern-looking iron frame of this planter is both sturdy and decorative, especially with the little bird perched on top. The glass bulb provides ample room for planting orchids or other indoor plants while also allowing for easy observation of root growth.
Desktop Glass Bulb Planter Specs
Size: 27.56″L x 27.56″W x 10.04″H
Weight: 8.1 ounces
Material: Iron frame with a suspended glass bulb
Use Cases: Displaying indoor plants, small space gardening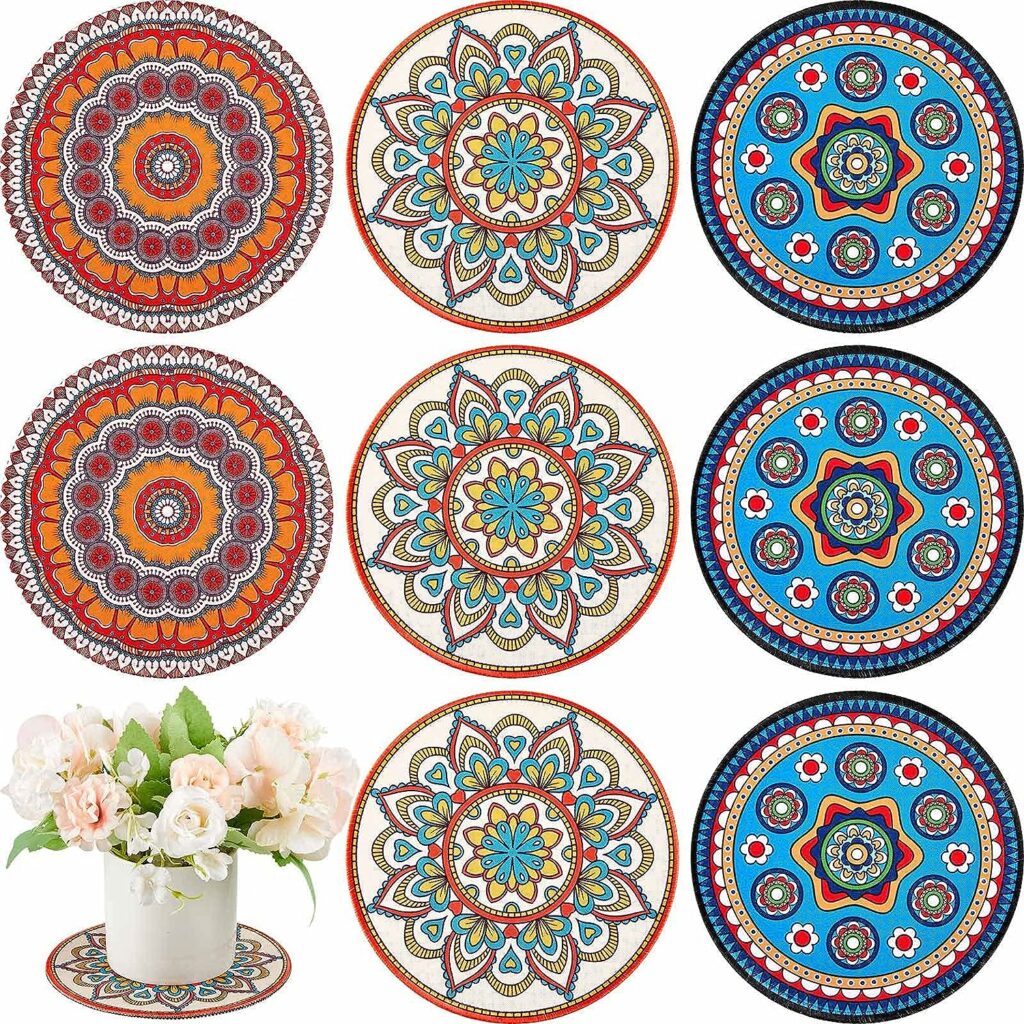 Pros:
Easy to clean
Multiple designs available
Keeps plants in place
Won't scratch table surface
Why I Chose This Orchid Gift
For growers with a busy household, having plants knocked over or accidentally pushed off surfaces can be a common occurrence. These bohemian plant pot mats not only add a trendy touch to any space but also provide a protective, less slippery surface for orchid pots to rest on.
Bohemian Plant Pot Mats Features
The six-piece set comes backed with durable, no-slip rubber tread that prevents pots from sliding on desks, shelves, or tables. The vibrant bohemian designs add a touch of color and personality to any room without overtaking the stunning look of the orchid itself. As a bonus, they are super easy to clean, making them perfect for busy plant parents as well.
Bohemian Plant Pot Mats Specs
Quantity: 6 pieces per set
Size: 5.9 x 5.9 inches
Material: Rubber backing with decorative fabric top
Benefits: Enhances pot stability, boosts ambiance, reduces table damage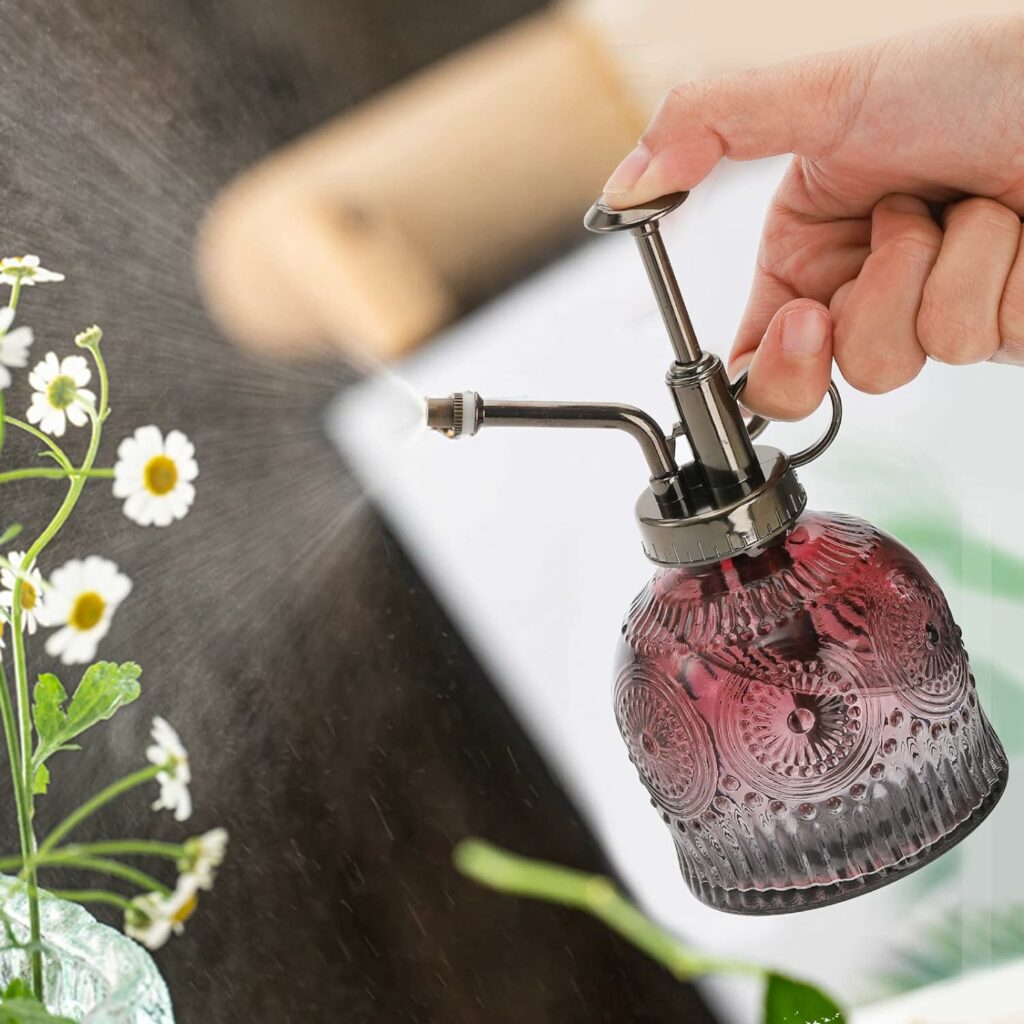 Pros:
Ideal humidity control device
Stunning color options
Vintage design & shape
Comfortable & easy-to-use
Why I Chose This Orchid Gift
A watering can is great, but it can be quite a hassle when you have multiple orchids to water. That's where this vintage glass orchid mister comes in. It not only makes for an aesthetically pleasing addition to any collection of gardening tools but also provides precise, targeted watering and humidity control – the key to successful orchid care.
Vintage Glass Orchid Mister Features
Available in a 4-pack of uniquely colored glass bottles with a bronze-painted sprayer, these misters add a touch of vintage charm to any plant care routine. The nozzle creates a fine mist perfect for hydrating orchids, and the ring-finger holder offers a comfortable grip for extended use.
Vintage Glass Orchid Mister Specs
Pack: Set of 4
Capacity: 6.3 oz per bottle
Material: Colored glass bottles with plastic, bronze-colored sprayers
Benefits: Precise watering, vintage design, multiple color options, hassle-free operation
Make The Holiday Special With The Best Orchid Gifts For Growers
Any of these gifts are sure to put a smile on the face of an orchid lover this holiday season. Not only will they enhance the appearance of any orchid collection, but they also make plant care easier and more enjoyable. Show your love for the orchid enthusiast in your life by gifting them one (or more!) of these hand-picked items.
Do you know lots of growers who need the best orchid gifts? Sign up for our newsletter for special savings and freebies that you can use to make the holiday season extra special for your plant-loving friends and family.