Root Supplement by Houseplant Resource Center. All-purpose ready-to-use root rot treatment for houseplants. Stop brown spots and dropping leaves. 8 liquid ounces. Great for your fiddle leaf fig, pothos, peace, ficus, and more!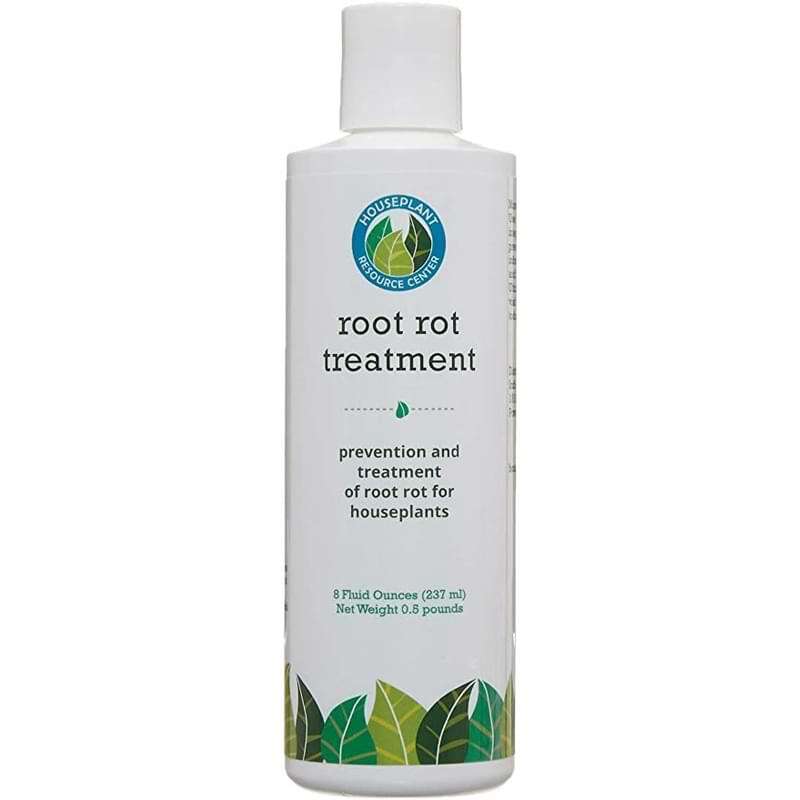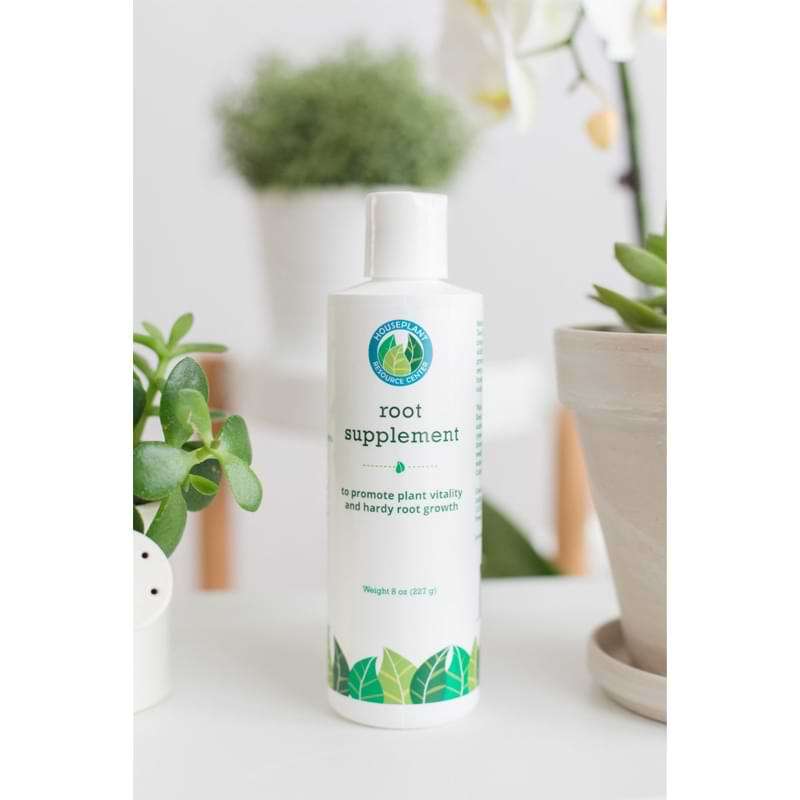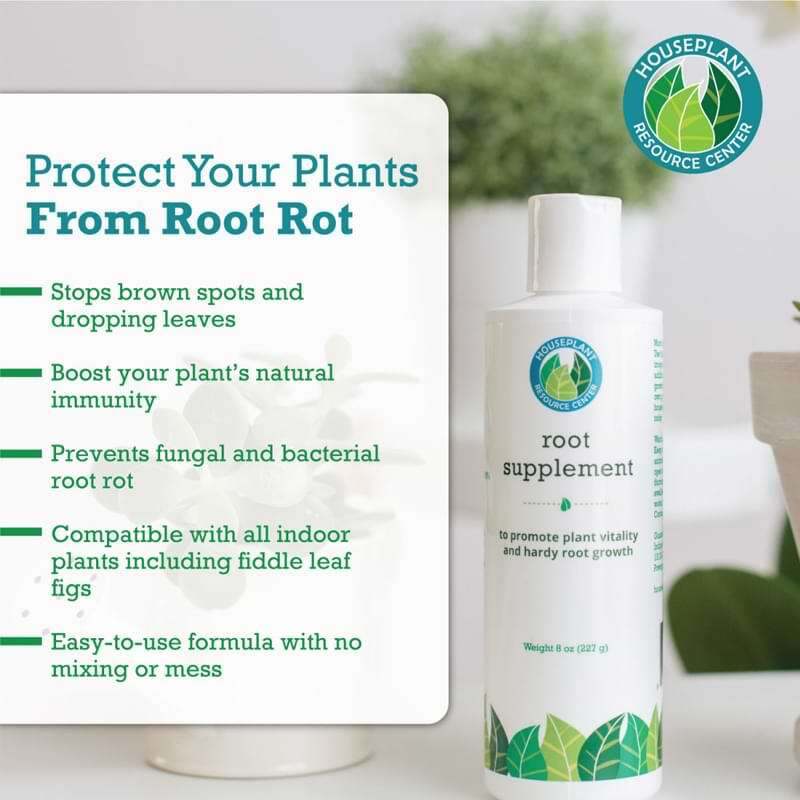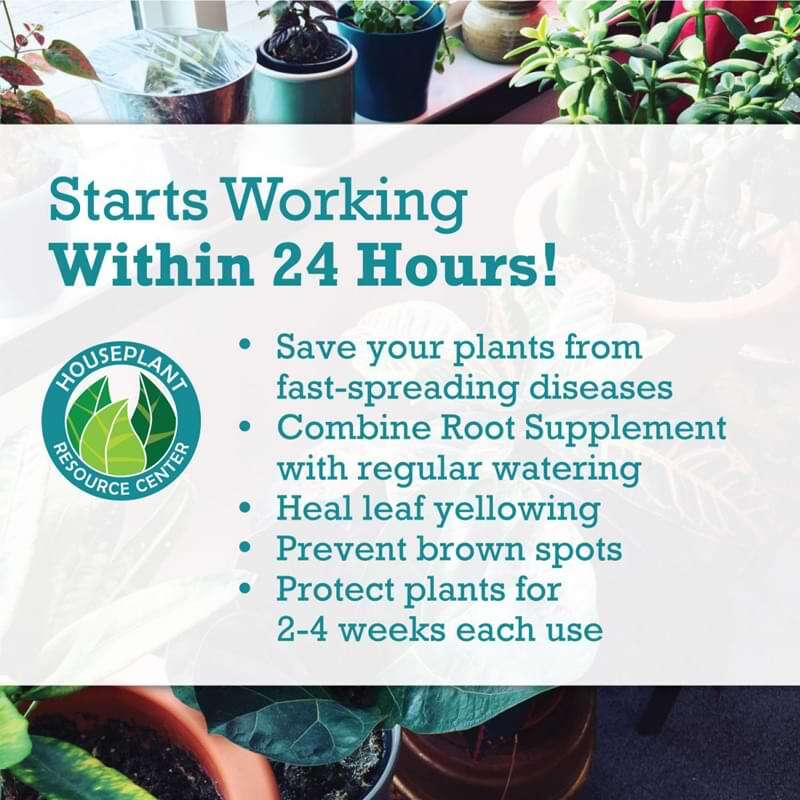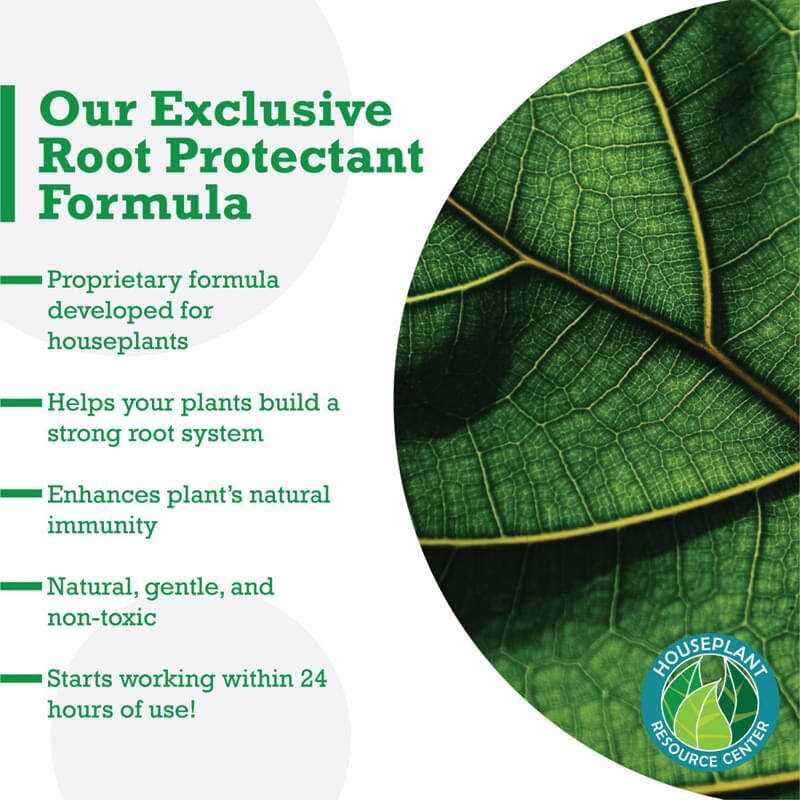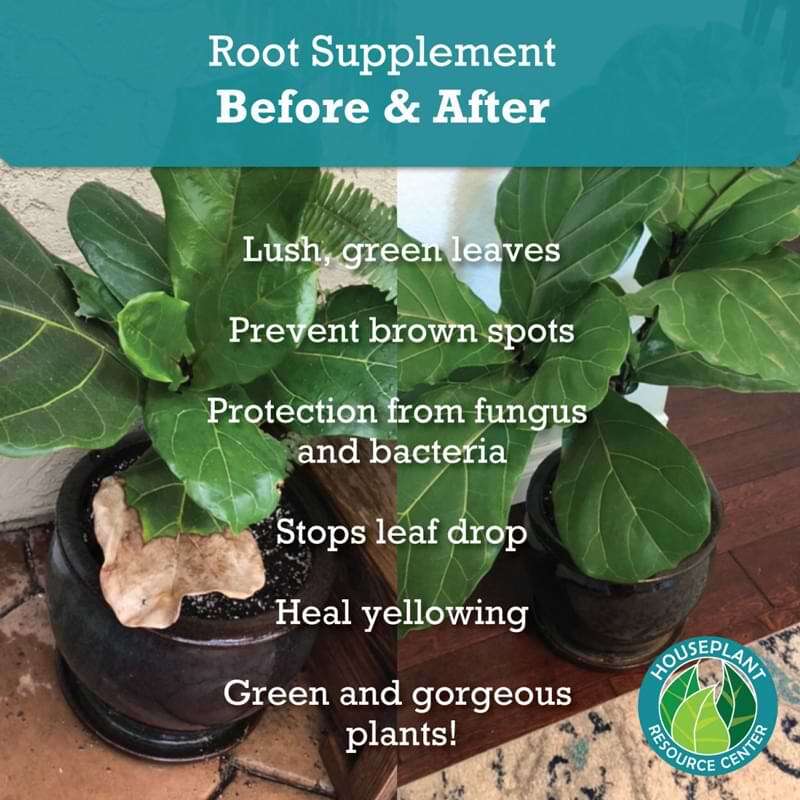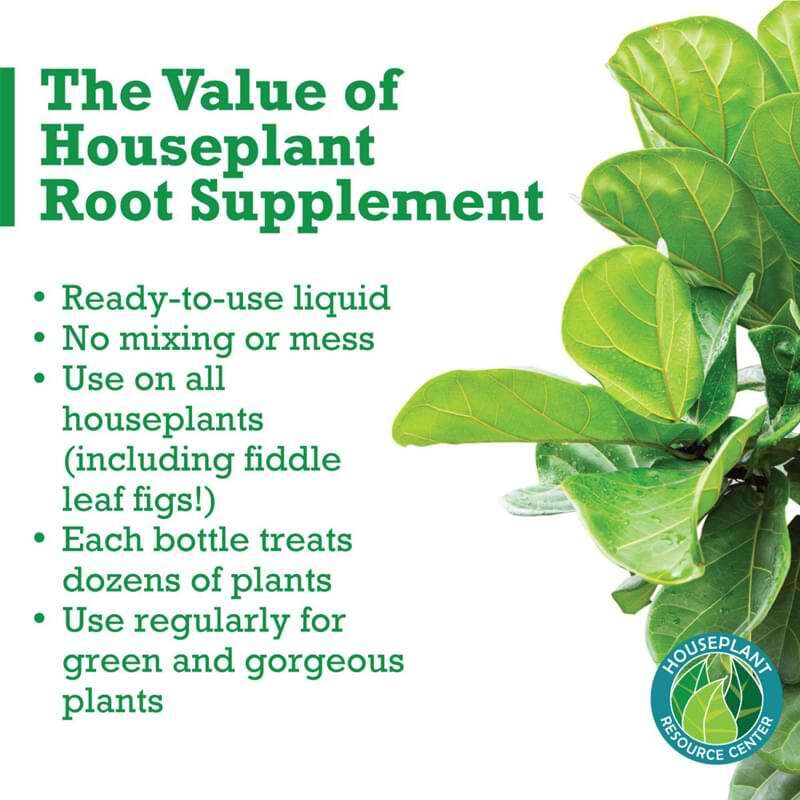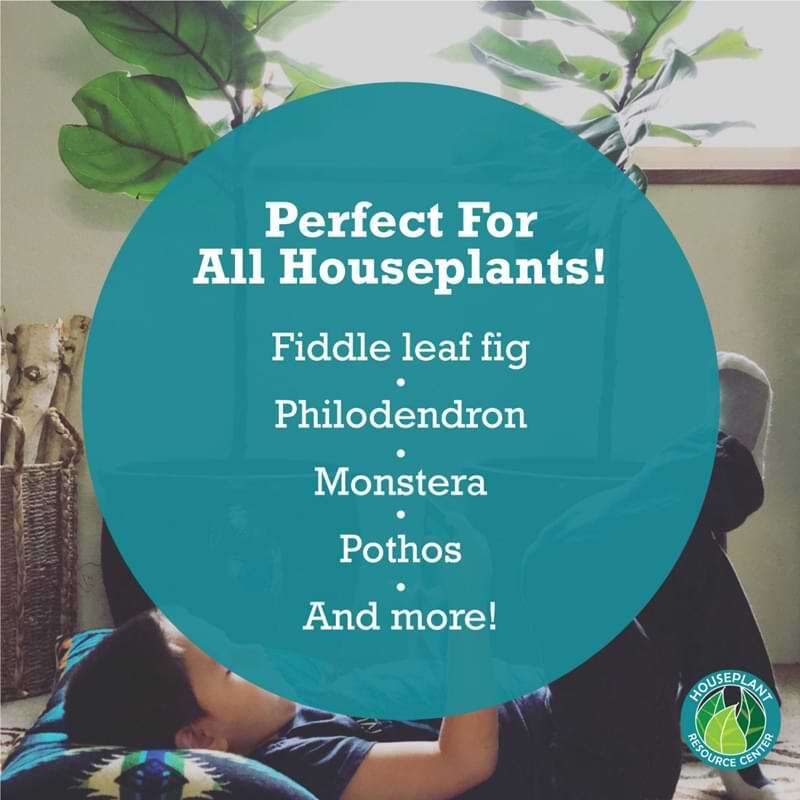 PROTECT AGAINST BROWN SPOTS AND LEAF DROP Protect your plants against root rot with our Root Supplement by Houseplant Resource Center. By promoting healthy root systems, your plants are better able to absorb nutrients and avoid fast-spreading diseases.
STOPS FUNGAL AND BACTERIAL ROOT PATHOGENS and protects your plants' immune systems to help ward off Pythium, Rhizoctonia, Phytophthora, Fusarium, Thielaviopsis and Cylindrocadium so flowers and trees grow strong and healthy.
STARTS WORKING WITHIN 24 HOURS with beneficial phosphite to stop leaf drop, yellowing, and brown spots.
GENTLE AND SAFE for all your indoor potted plants to include fiddle leaf fig tree, philodendron, anthurium, peace lily, pothos and money plant. Each treatment protects a plant for up to 2 months.
EASY TO USE when combined with regular watering, our Root Supplement assures optimal health for your indoor potted plants. For best results, combine with indoor plant food to create a well-rounded environment where fungi cannot live.
Buy Now