THE EXCLUSIVE ORCHID CARE 101 WEBINAR
Learn Everything You Need to Know About Your Orchid!
Let me guess… you love orchids, but you're not quite sure how to take care of them. You've tried learning on your own, but it never works!
Maybe your orchid isn't blooming as you'd hoped. 😔
Or, maybe your plant is suffering from…
😓 Limp and wrinkled leaves
🍂 Buds that turn yellow and fall off
🌧️ Brown, mushy roots
It happens to the best of us.
But before you toss your orchid in the trash — or try "winging" your way through caring for it…
Imagine learning everything there is to know about orchid care from a professional horticulturist who has been growing plants for over 20 years. 😍
Imagine an easy-to-follow webinar that teaches you how to care for your orchid and treat common problems — WITHOUT wanting to rip your hair out in the process. 🙌
👋 Hey, I'm Claire and I want to keep your orchids healthy and blooming.
My mission is to simplify caring for your orchid.
Trust me… I know how frustrating it can be to spend a ton of money on a plant… only to watch it wither away and die a few months later. #beentheredonethat
That's why I created this free 20-minute webinar.
In it, I teach you everything you need to know about caring for your orchid — from the basics of watering and fertilizing, all the way up to advanced techniques like repotting and pruning.
No matter what kind of orchid you have, this webinar will help keep it healthy!
So, if you've ever wondered…
😭 Why does my orchid look like it's dying?
🤔 How do I know if my orchid is happy?
😩 What the heck is wrong with my plant?!
This is THE webinar for you! 🎉
In just 20 minutes, you'll learn how to:
✨ Take care of orchids like a pro.
🌺 Get more blooms out of your orchids.
🪴 Impress your friends with your green thumb.
🌈 Transform your home into a lush oasis of beautiful flowers.
💖 Feel proud that you've mastered the delicate art of orchid care.
I cover everything I know about orchids in this webinar. And trust me, I don't hold anything back.
All I ask in return is that you try some of these tips yourself. I mean REALLY soak up this webinar and use the tips to improve your plant's health.
If you do this, I promise you…
You'll be armed with all the tools you need to keep your orchid blooming for life! 💫
Register now to snag your spot.
See you inside!
Claire
---
Claire Akin, Orchid Resource Center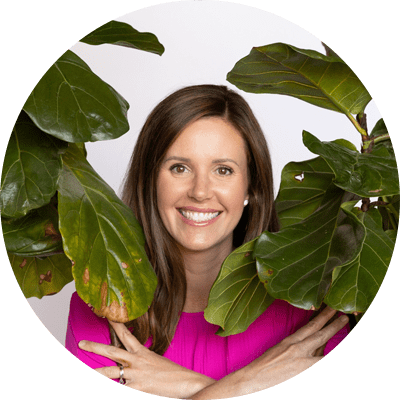 Hello, my name is Claire, and I'm addicted to houseplants—especially orchids!
I've learned a lot of valuable information, so I created the Orchid Resource Center to share it with you, so you can grow healthy and vibrant plants as well.
My goal is to explain everything I know about growing gorgeous plants without all the stress.
Please enjoy the provided resources and the links to other helpful products. Best of luck to you and your plants!
XO,
Claire